Hi!
Today I will describe the generator of terrains I made for Simulopolis.
Here are some screenshots of terrains from the game.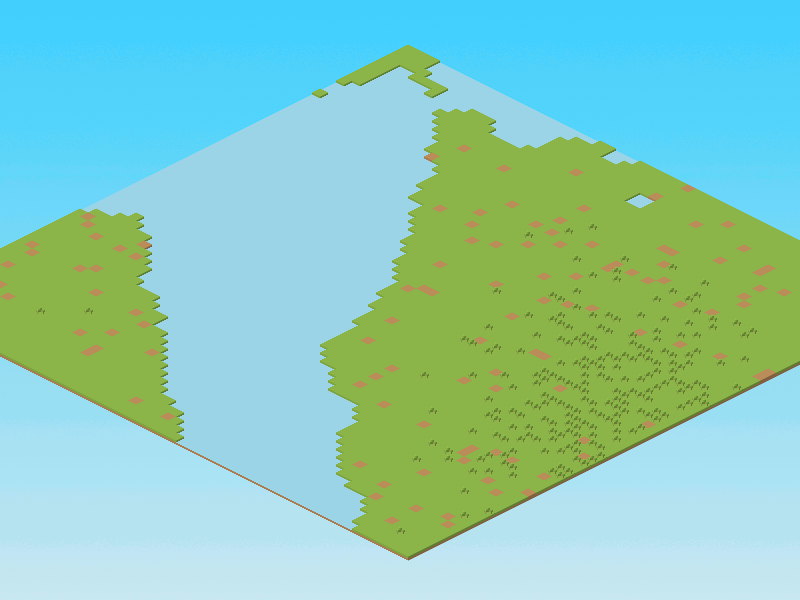 In this article, I will not describe the C++ code used in the game as it is verbose and unnecessarily complicated. Instead, I will use the Python code I used to design the generator.
Indeed, I found much more pleasant to use Python for prototyping as it is really fast to write something which works, there are good libraries and we do not have to wait for compilation every time we make a change. It is especially true for procedural content generation where we have to iterate a lot before obtaining something decent.
The code I will present is the exact translation in Python of what is currently implemented in the game. It is based on the implementation of Perlin noise I described previously in this article. As usual, you can find the whole project on github.
Tags: pcg simulopolis